Welcome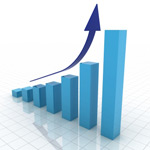 Clarity Accounting & Tax Solutions provides more than just accounting and tax preparation in North York and Toronto greater area. We provide counsel, insight, and quality representation for your unique business needs.

We recognize your entrepreneurial spirit and will assist you in meeting the challenges of managing your financial affairs and attaining your long-term goals.


Your Money

Money. Having money is a good thing. Isn`t it?

It can also be a terrible headache. Worst of all, at the end of the day: the taxman cometh...

read more...



Your Business

OK; so you`ve taken the leap and now you are a business owner. Now the real headaches begin. There are a million things on your plate, and we are here to help you manage them...

read more...



Your Family

Getting married and having kids. This isn't something that you would think is appropriate to an accounting firm's website. But just consider this: Every family in Canada files multiple tax returns...

read more...
CORPORATE OFFICE

700 LAWRENCE AVE W.
SUITE 486
NORTH YORK, ON
M6A 3B4

Phone: 416-783-1977
Fax: 416-783-9117

Email: info@clarityats.ca

Get Map



BEACH OFFICE

579 KINGSTON ROAD
SUITE 114
TORONTO, ON
M4E 1R3

Phone: 416-783-1977
Fax: 416-783-9117

Email: info@clarityats.ca

Get Map